With short-form video being all the rage, more and more bloggers choose to start their own video vlogs and live streaming channels. Struggling to read script while looking naturally in front of camera, they come across a handy gadget — teleprompter.
Teleprompters are an essential tool for content creators who want to appear confident and professional in front of the camera.
You don't have to worry about what you're going to say or when to say it. Using it can enhance the quality and engagement of your videos and make them more impactful.
The benefits of a teleprompter:
Improved delivery: Teleprompters provide a seamless and uninterrupted flow of content, helping speakers maintain their pace and avoid stumbling over words. This enhances the overall delivery and professionalism of presentations.
Precise timing: Teleprompters ensure accurate timing by displaying the script at a controlled speed. This helps speakers stay on track and manage their time effectively during speeches or performances.
Reduced memorization: Instead of relying on memorization, teleprompters allow speakers to focus on connecting with the audience and delivering their message with confidence. It eliminates the need for extensive rehearsal and minimizes the risk of forgetting important points.
Enhanced eye contact: By placing the script in front of the camera or just below the audience's eye level, teleprompters enable speakers to maintain direct eye contact while reading. This creates a stronger connection with listeners and increases engagement.
Flexibility and adaptability: Teleprompters can be easily customized to fit individual preferences, such as adjusting font size, scrolling speed, and screen brightness. They are adaptable to different speaking scenarios, whether it's a live event, video recording, or broadcasting.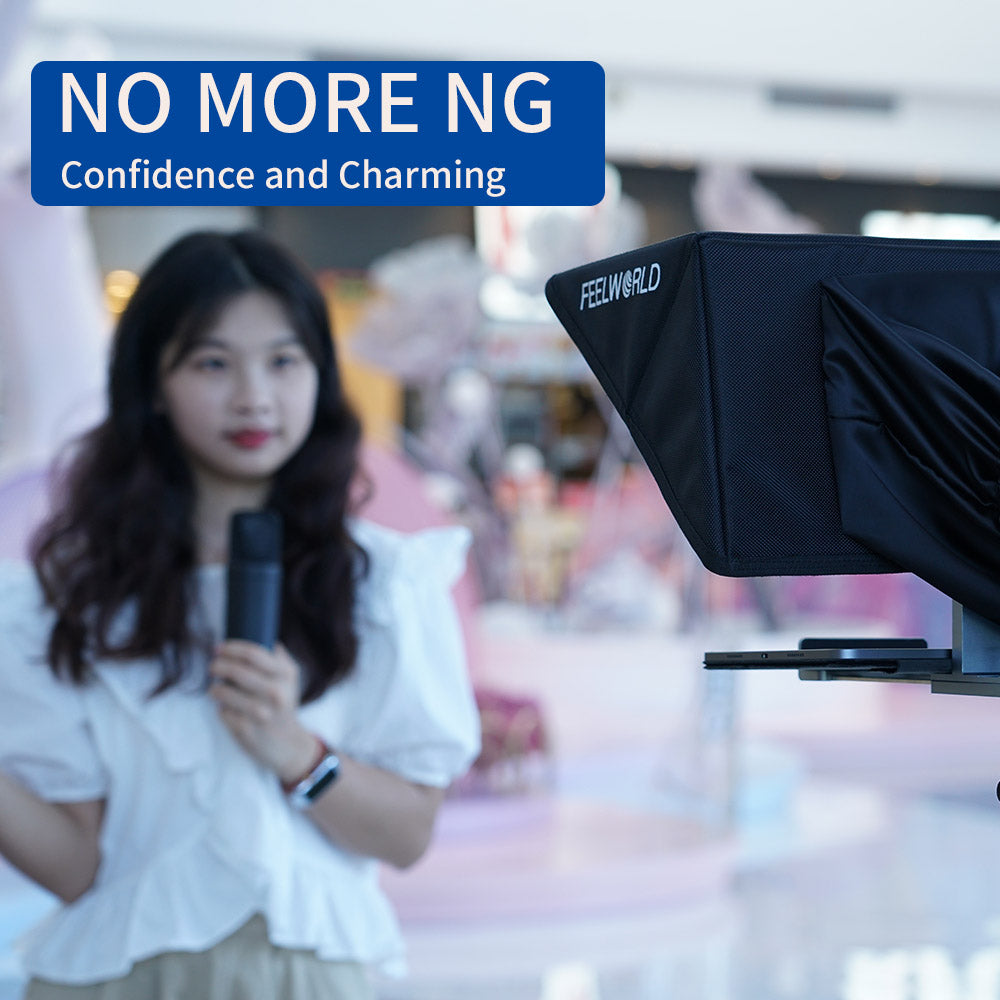 So, today we are introducing the FEELWORLD new product-FEELWORLD TP16 teleprompter.
[Simple Assembly and Easy to Carry]
FEELWORLD TP16 teleprompter is made of durable all aluminium alloy structureis for simple assembly.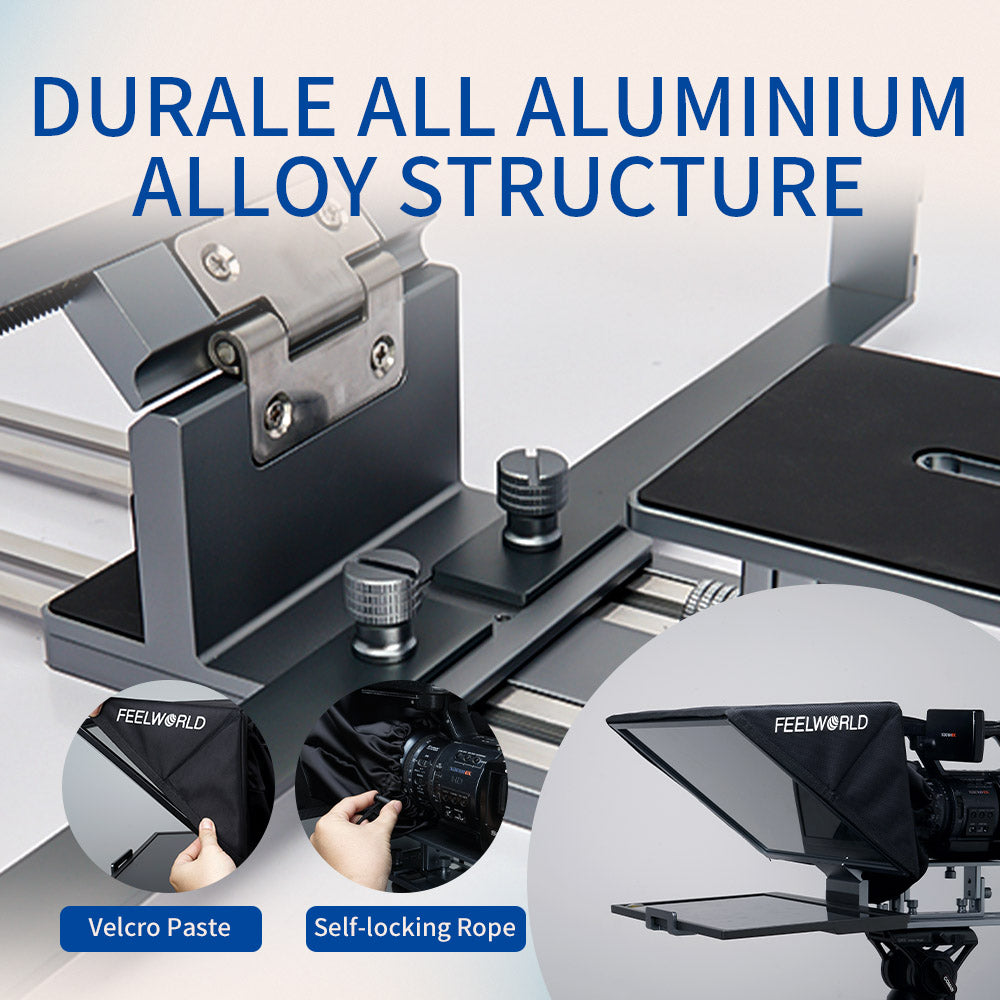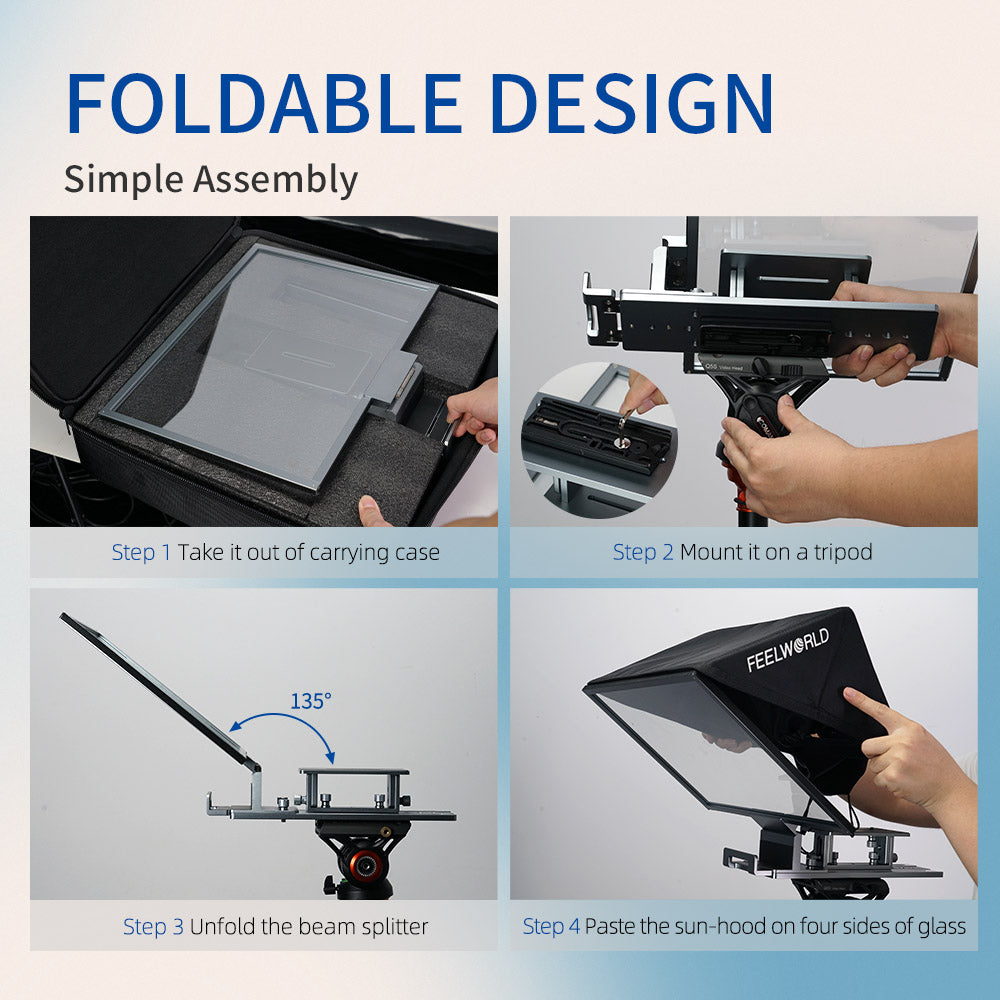 FEELWORLD TP16 teleprompter also features a foldable design that makes it incredibly portable. The teleprompter can be easily folded down and stored in the included carrying case, making it easy to transport from one location to another. This makes it an excellent tool for content creators who need to shoot on location or travel frequently.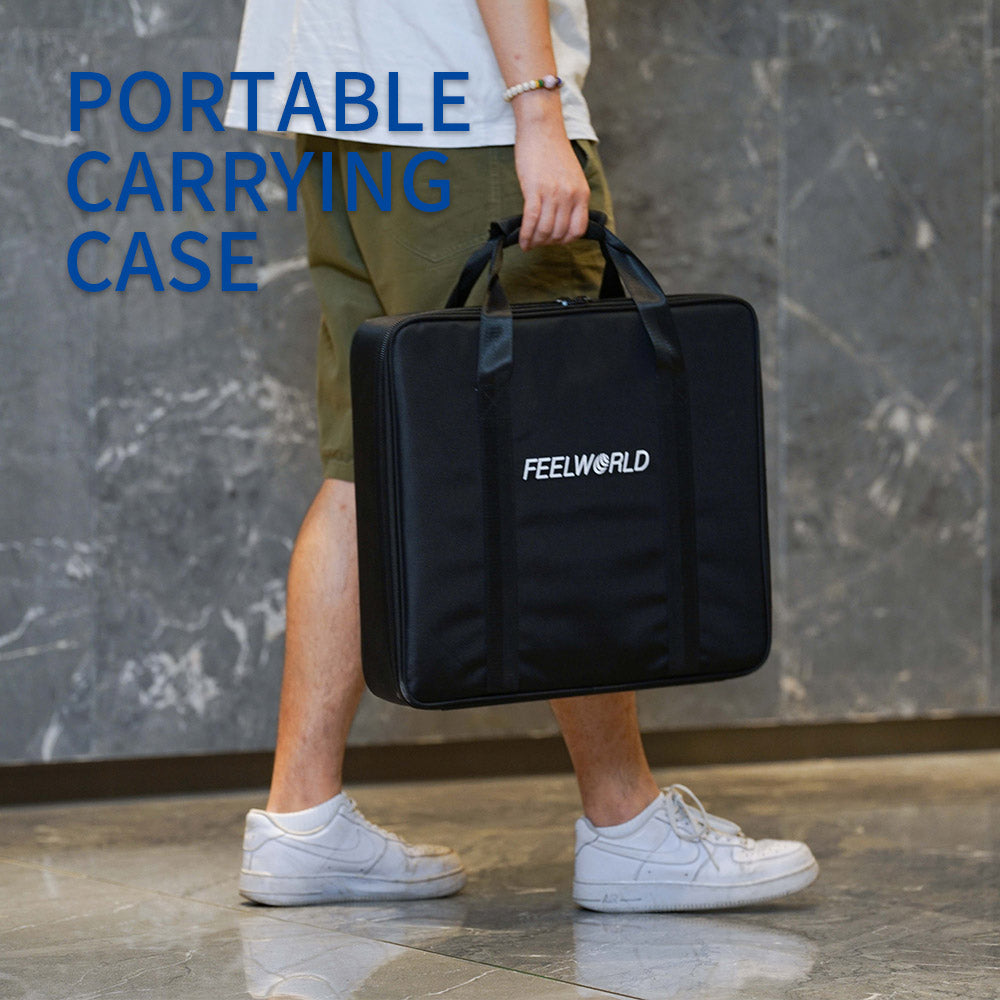 [Great clarity and light transparency]
The display clarity of a teleprompter largely depends on its glass.
FEELWORLD TP16 teleprompter adopt premium beam splitter glass and innovative coating technology that provides 70% light transmission and 30% reflectivity.
So,when reflecting texts on the mirror glass placed in front of camera, the texts won't be seen from the camera lens.
The greater the display clarity, the easier it is to read the texts.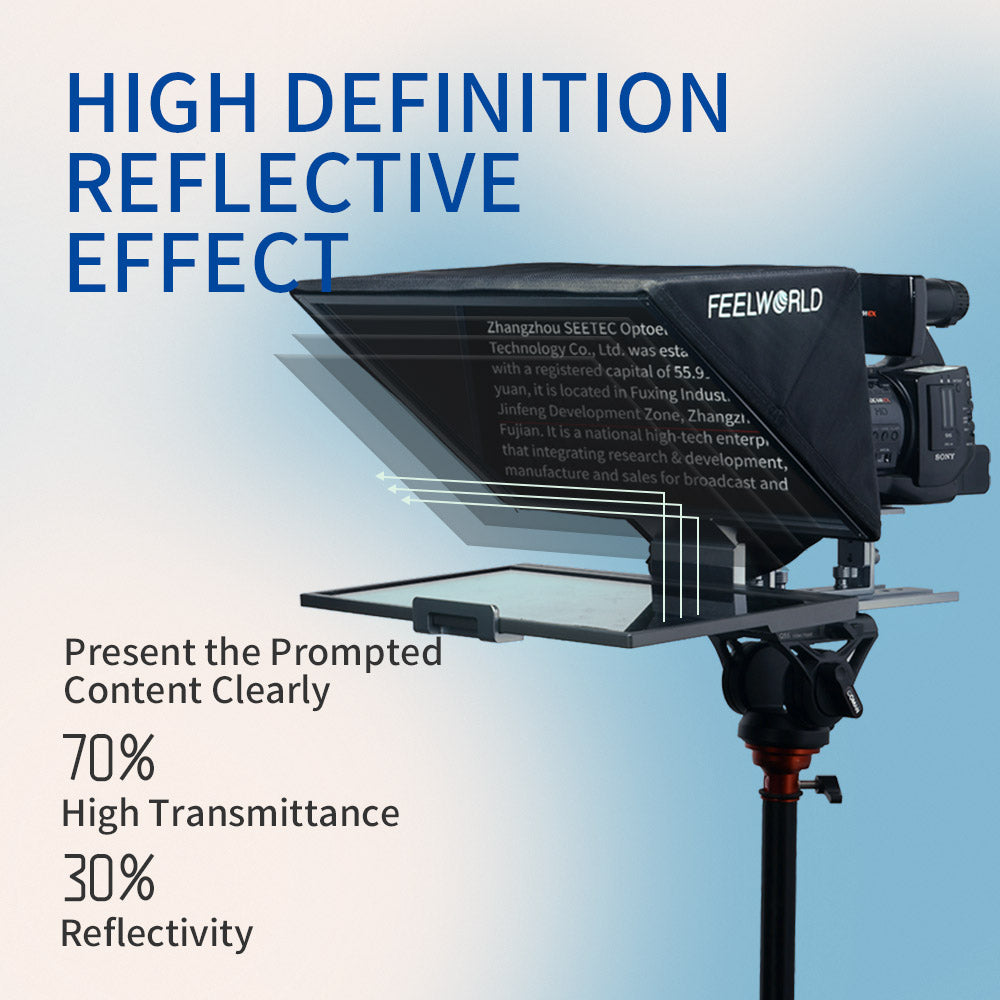 【Compatible with Multiple Cameras】
FEELWORLD TP16 teleprompter compatible with DSLR camera, small and medium camcorder, webcam or ptz camera shooting, you can fix the REC device on the teleprompter via customized 1/4 screw.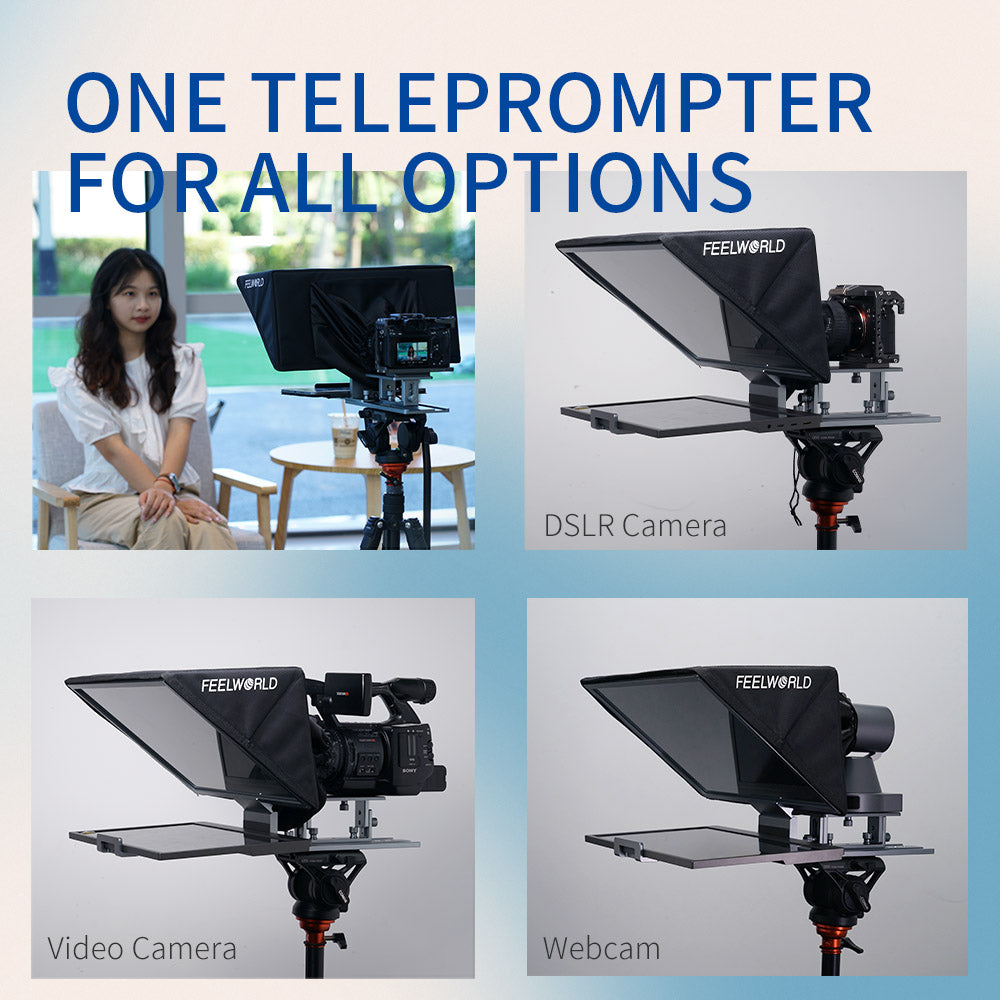 [Wider Compatibility]
With adjustable lens hood and holder, FEELWORLD TP16 teleprompter can support up to 16-inch prompting device.
TP16 adopts telescoping prompting device clamp with a maximum extension distance of 255 mm and support up to 16 inches prompting device.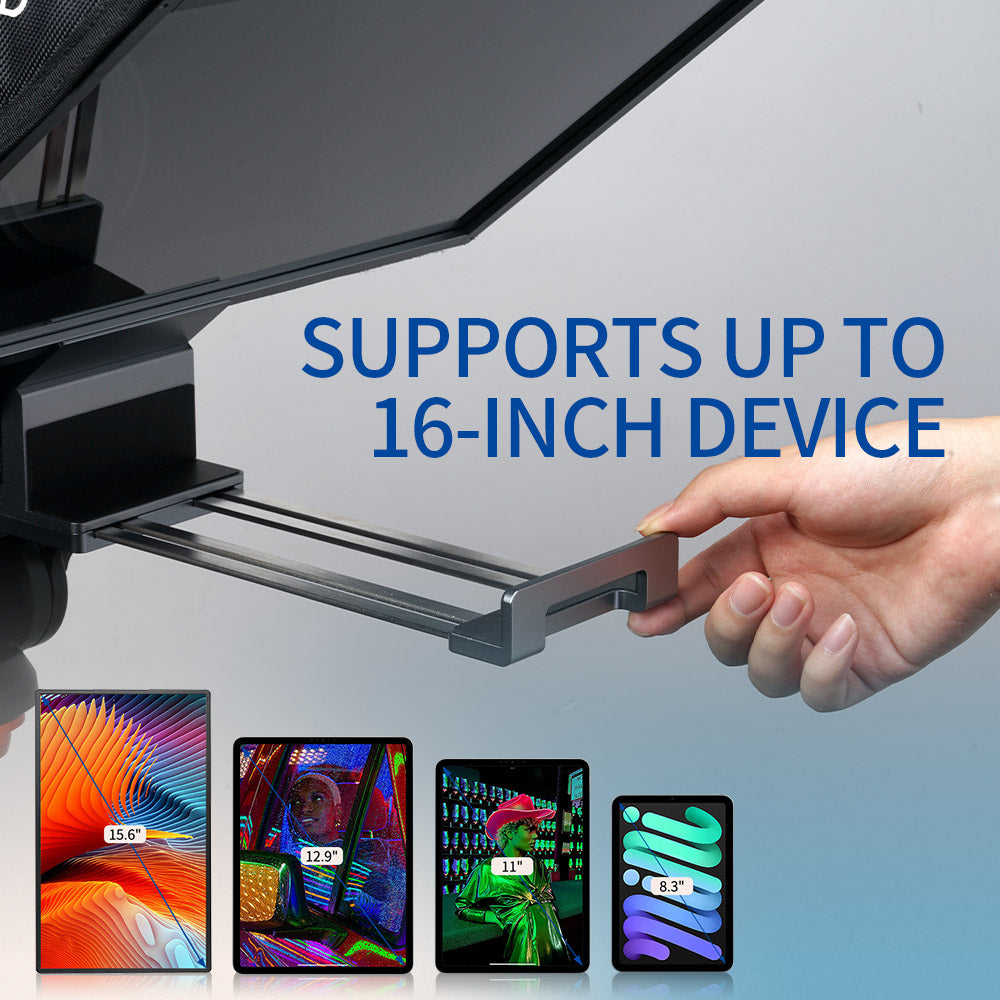 [Wide Angle Shooting, Bigger Viewing]
FEELWORLD TP16 teleprompter supports wide angle lens shooting, the viewing is bigger,even for wide angle lens filming,with the wide field of view provided, there will be no blocked corners when recording.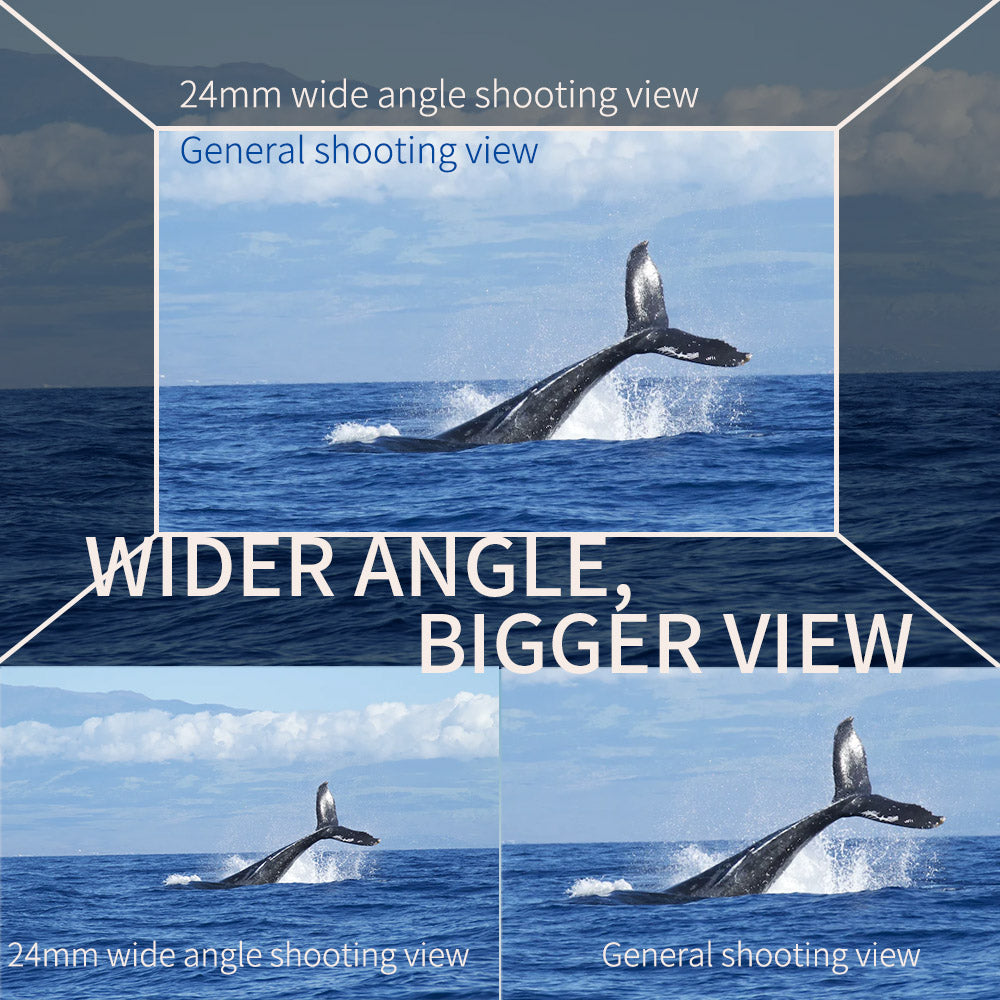 【Remote control】
FEELWORLD TP16 teleprompter supports smart control with the included remote and the FEELWORLD TP16 teleprompter App.
Download the FEELWORLD Teleprompter App on devices and install. Then connect the remote control to the App via Bluetooth. Copy texts to be played into the App, and then you can control the texts to play or pause, speed up or down, and turn pages with the remote.
You can also use them to change background brightness, adjust font size, or speed down to make texts more legible.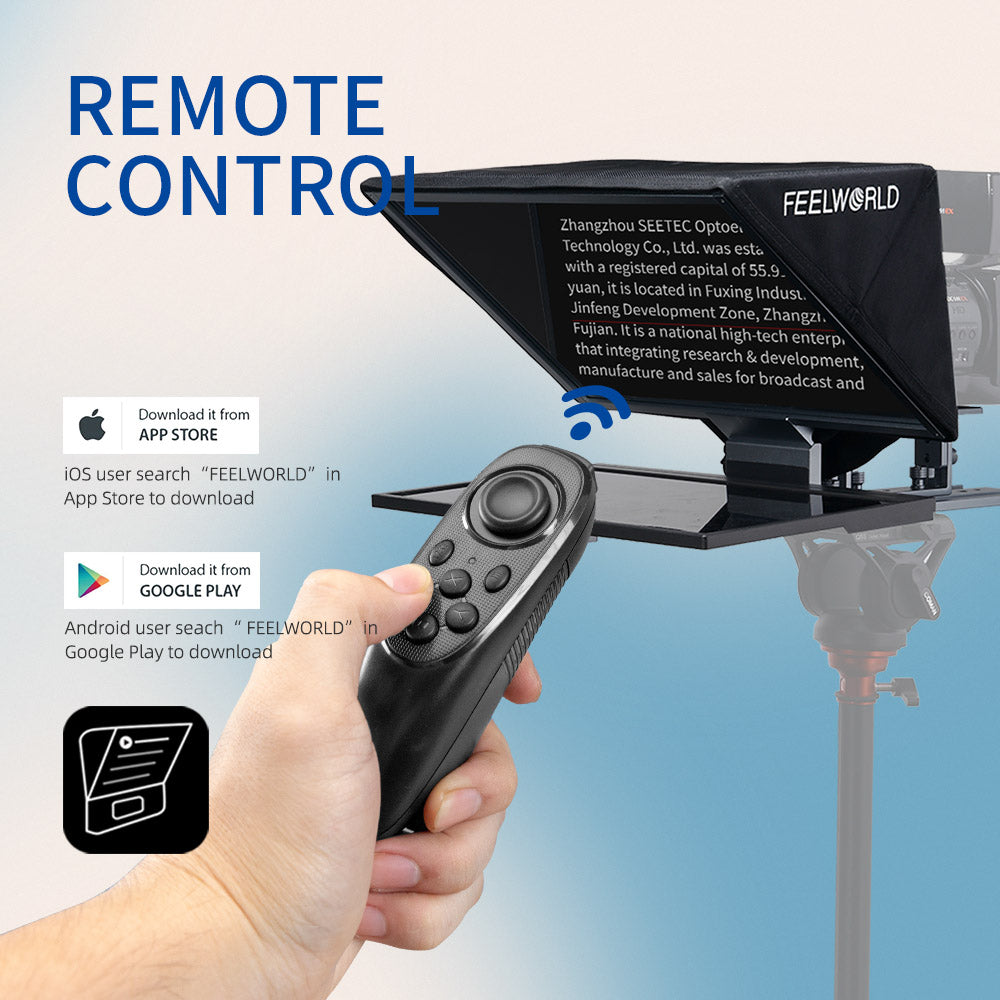 【Extended Application】
There are two hot shoe mounts on the FEELWORLD TP16 teleprompter to extent to install the microphone, fill light,enriching your shooting experience.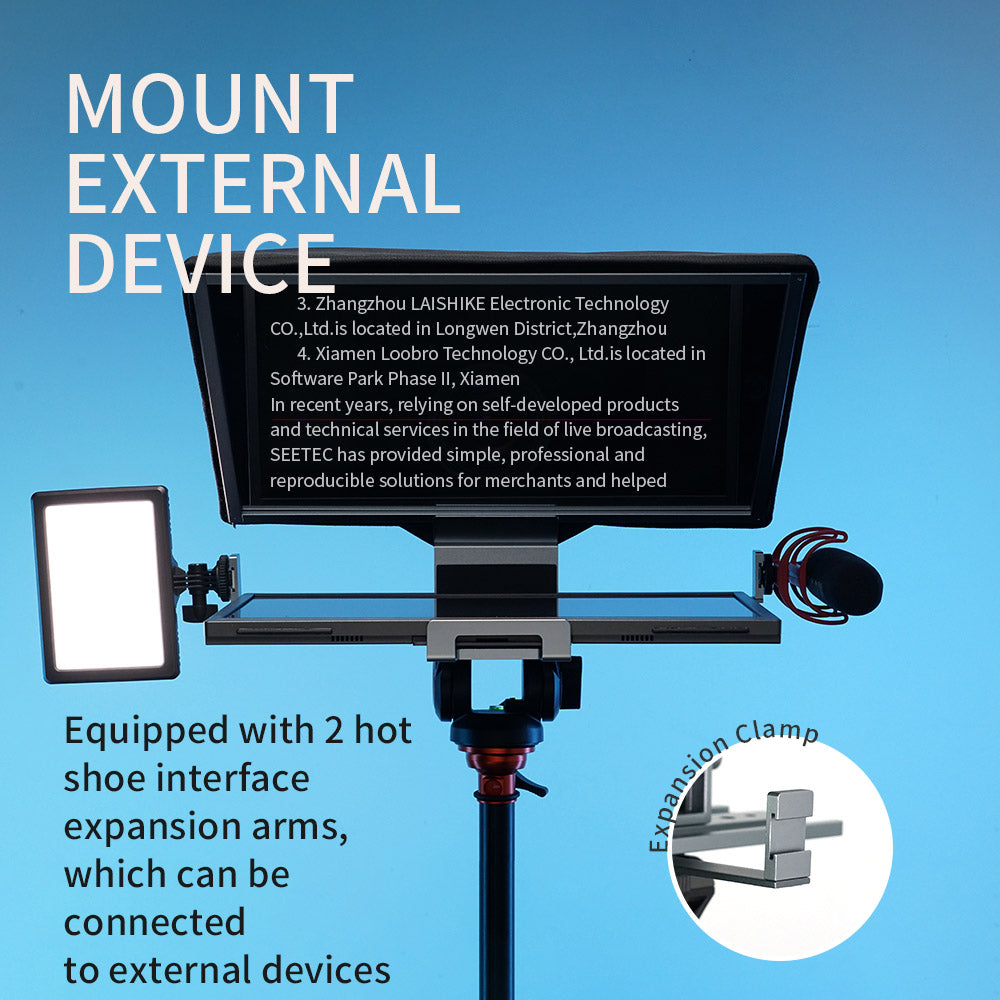 [Application Scenarios]
FEELWORLD TP16 teleprompter is also incredibly versatile. The device can be used for a wide range of content creation, including speeches, presentations, interviews, and more. This makes it an excellent investment for anyone looking to improve their communication skills or enhance their content creation capabilities.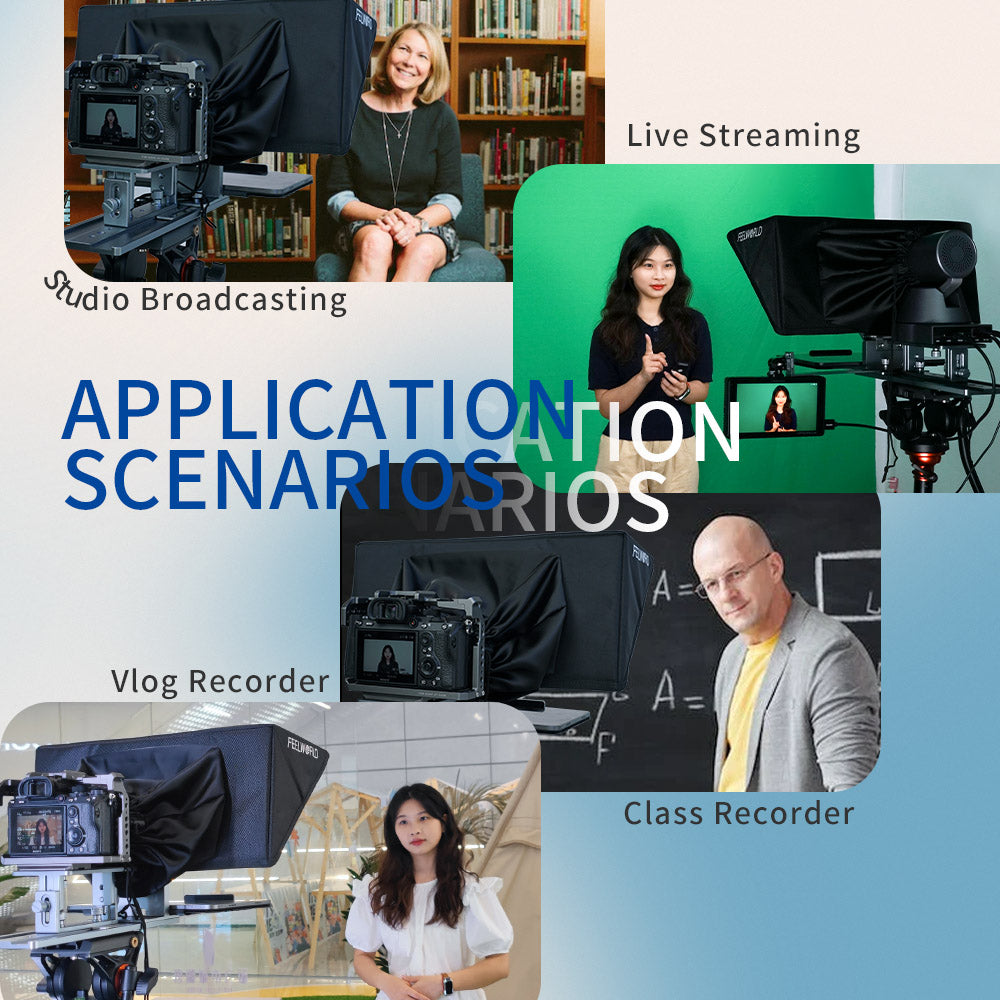 Overall, FEELWORLD TP16 teleprompter is an excellent investment for any content creator looking to deliver their message clearly and effectively. With its ease of use, compatibility with a wide range of devices, portability, versatility, and affordability, this teleprompter is an essential tool for any content professional. If you're looking to take your content creation to the next level, consider investing in the FEELWORLD TP16 teleprompter.