SEETEC FS173-S4K 17.3 Inch 1920x1080 Broadcast Director Monitor UMD Text Tally Display SDI HDMI
Product image 1
Product image 2
Product image 3
Product image 4
Product image 5
Product image 6
. Stock in US, EU, JP, AU, RU local warehouse and delivered by Amazon logistics

US/ RU: 3-7 days delivery
EU/ AU: 3-10 days delivery
JP: 2-3 days delivery
. Shiping Worldwide 200+ Country:7-10days delivery

. Warranty: One year warranty time and 14 days return and refund for US, EU, JP, AU, RU.
. VAT for EU customers: The VAT is asked by EU government, and it will be charged when you place the order even if you buy our products on our Amazon Store. There is no difference wherever you buy it, and the VAT is included in the price on those online shopping plates.
More detail: Shipping Policy | Warranty Policy
More Auxiliary Functions
More professional functions assist users to accurately exposure and focus, when shooting, making and playing movies/ videos.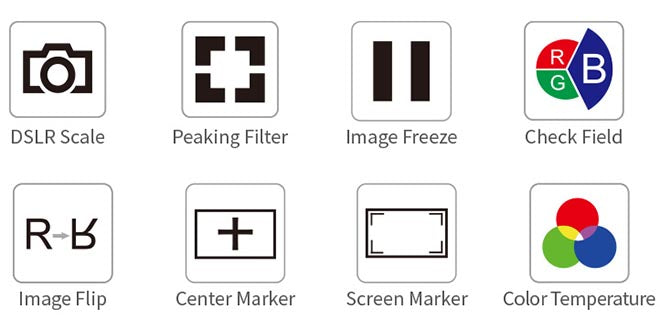 Full HD Resolution
Broadcast quality, see every little detail in massive Full HD quality!
Experience Full HD 1080P, 16.7 million color images, more clearer and sharper details, showing powerful color display capabilities, what you see is truly what you get! Let pre-production and post production more accurate. 17.3 inch large size, allows you to see every pixel.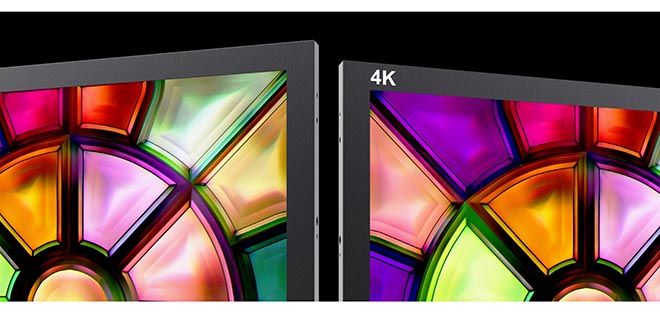 True Color . Professional Color Calibration
Use Rec.709 color standard
SEETEC uses the professional Rec.709 HD color standard, and uses the color calibration technology, with the professional instrument calibration at the factory, it can achieve monitor calibration efficiently and get accurate color reproduction easily, do not distort the color, show the real image when you shooting video.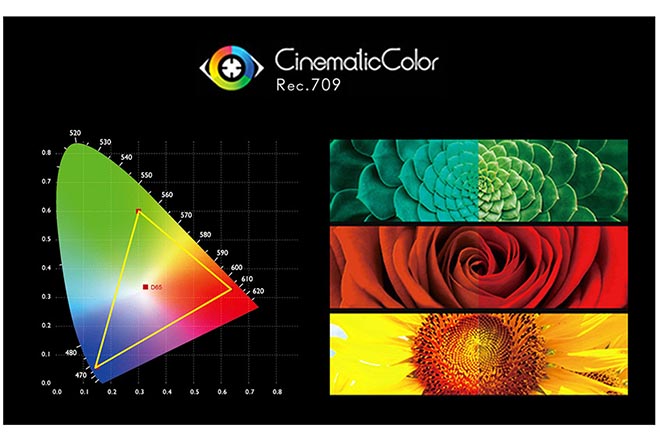 Accurate Color Reproduction
SEETEC monitor support ITU standards and HD video Rec.709 standard consistent color space, advanced image processing technology, so that the image clearly presented, the color is extremely natural, to ensure accurate color reproduction, to reproduce the physical nature of shooting, enabling users to accurately evaluate the quality of various input video signals.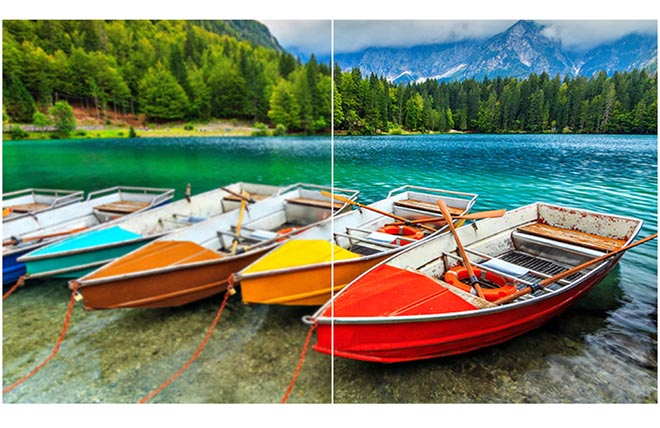 Innovation OSD Operation
Easy of operation
Switch signals quickly: VIDEO, DVI, HDMI, SDI
Four assignable shortcut keys: F1, F2, F3 and F4 for fast access to the functions you needs, Peaking, Pixel to Pixel, Camera Mode, Center Marker, Screen Marker and other functions by mean of push button.
Four rotary encoder switches: immediate access to Menu, Saturation, Brightness, Contrast, Focus, Camera Mode.

Professional Monitoring
Broadcast quality SD, HD and 3G monitoring!
SEETEC FS173-S4K is an incredibly high quality monitor that's versatile enough to be used from the broadcast facility, mobile live production or on set for feature film production! The monitor comes with 3G/HD/SD-SDI, HDMI, Audio, Video, RS485, DVI-I inputs. Multiple input formats to meet all HD, SD, analogue video signal input and display demand Professional functions set.
When you need high quality monitoring, SEETEC monitors are the perfect solution!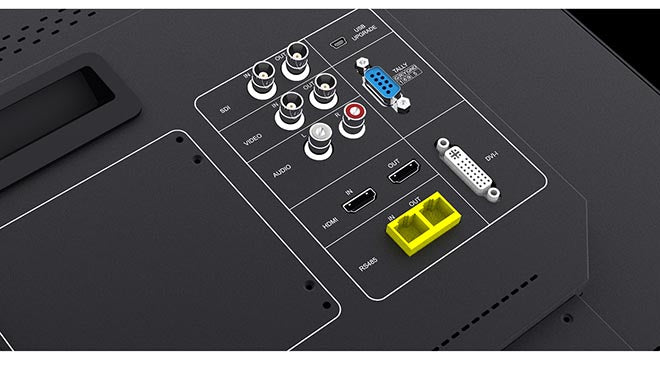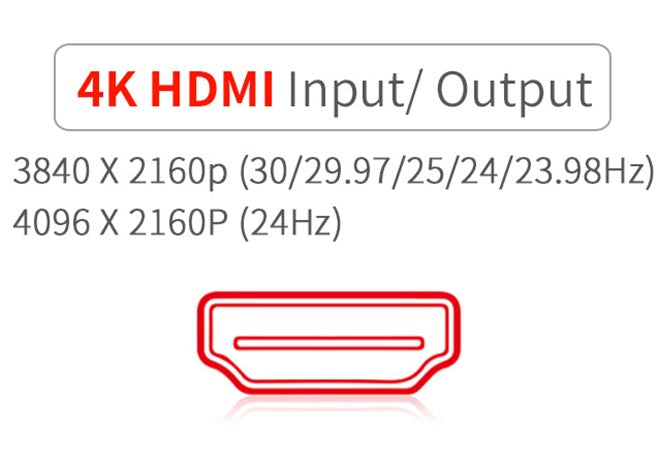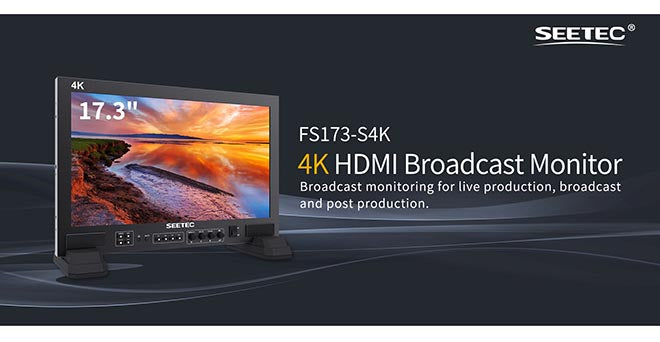 UMD and Text-Tally Display
TSL 3.1/4.0 Protocol
FS173-S4K supports UMD and Text-Tally display of TSL 3.1/4.0 protocol, with 0-126 TSL address selection, and Max 16 letters displayed. The UMD inputs via RS485 port and outputs via RS485 port.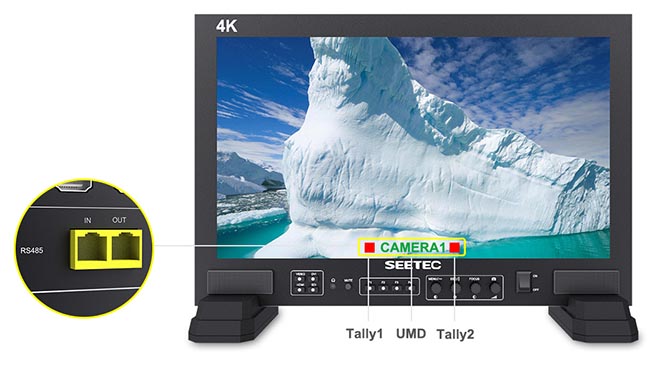 Innovative Designed TALLY Optional
Innovative designed tally function optional can not only tell the photographer being recording status, also make you experience that professional technique of TV recording you the convenience for your creation.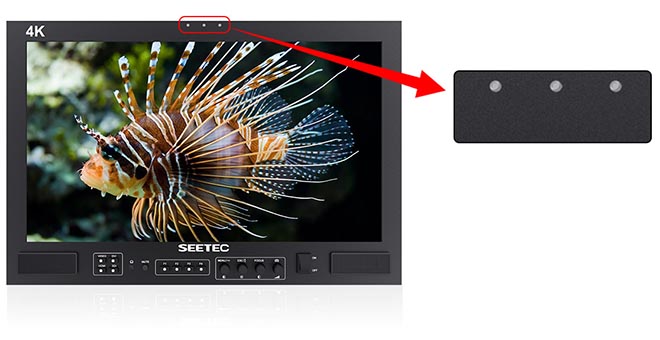 Hassle-free Power
Monitoring anywhere you need it!
We've made it easy to power the monitor. The FS173-S4K can be powered in two ways: with an DC adapter or lithium batteries. The FS173-S4K has a flexible battery system that supports V battery plate (standard), Anton Bauer battery plate of your choice.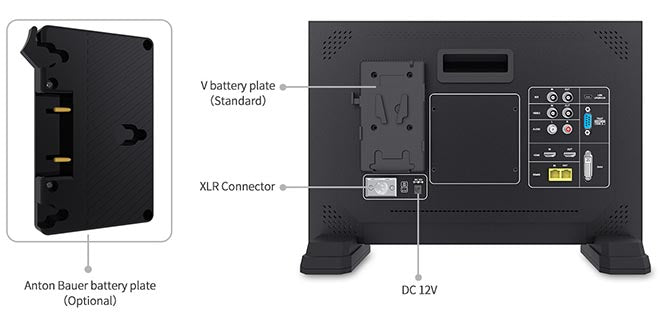 Stability and Reliability
Incredibly rugged design
Machined aluminum design that's built to last! The full metal shell not only make the product more solid and durable, but also solve the problem of heat dissipation.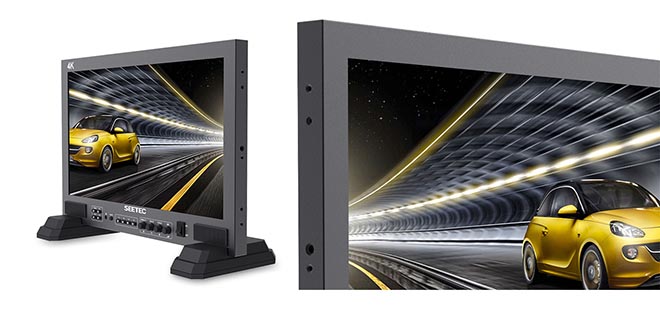 Standard Accessories:
1× Mini HDMI Cable
1× V-mount Battery Plate
1× 3A Power Adapter
1× Tally Kit Optional
2× Stand Feet
1× Operation Manual
Features:
1. Wide view angle screen, Full HD 1920x1080, bright, colorful display
2. HDMI, 3G-SDI, Video, Audio(L/R), RS485, DVI inputs and HDMI, 3G-SDI, Video, RS485 loop-through outputs
3. Special Features:
* UMD and Text-Tally Display (TSL 3.1/4.0 Protocol)
* Peaking Focus Assist (Red highlight over parts of the monochrome image in focus)
* Check Field (Red, Green, Blue, Mono)
* Camera Mode
* Pixel to Pixel
* Center Marker
* Safe Marker (80%, 85%, 90%, 93%, 96%, 2.35:1)
* Image Flip (Horizontal, Vertical, Hor&Ver)
* Image Freeze
* Zoom All
* U/D & L/R Zoom
4. Monitoring via front panel 3.5mm stereo headphone jack and built-in speaker
5. Built-in LED tally indicators (Red, Green, Yellow) optional
6. Power using included 12-volt supply or use standard 4-pin XLR
Display Spec.
Screen Size: 17.3"
Color Depth: 16.7M
Resolution: 1920×1080 pixels
Dot pitch: 0.1989(H)×0.1989(V) mm
Aspect Ratio: 16:9
Brightness: 300cd/m²
Contrast Ratio: 700:1
Backlight: LED
Viewing Angle: 89°/89°(L/R) 89°/89°(U/D)

Input
1 X BNC: 3G-SDI
1 X HDMI: HDMI
1 X Video: Video
2 X RCA: Audio(L/R)
1 X DVI-I: DVI-I
1 X RS485: RS485

Output
1 X BNC: 3G-SDI
1 X HDMI: HDMI
1 X Video: Video
1 X RS485: RS485

Audio
Audio: Stereo Headphone, Speaker

SDI Support Format
480i/576i
720p(60/59.94/50/30/29/25/24/23.98)
1080i(60/59.94/50)
1080p(60/59.94/50/30/29.97/25/24/24sF/23.98/ 23.98sF)

HDMI Support Format
480i/576i/480p/576p
1080i (60/59.94/50)
720p (60/59.94/50/30/29/25/24/23.98)
1080p (60/59.94/50/30/29.97/25/24/24sF/23.98/ 23.98sF)
4K UHD 3840×2160p (30/29.97/25/24/23.98Hz), 4096×2160p (24Hz)

General
Input Voltage: DC9-24V
Power Consumption: ≤27W
Working Temperature: -10°C~50°C
Storage Temperature: -20°C~60°C
Unit Size: 425L×284H×35.7D mm (W/O stand feet)
Unit Weight: 3.2kg