. Stock in US, EU, JP, AU, CA, RU local warehouse

US/ CA/ RU: 3-7 days delivery
EU/ AU: 3-10 days delivery
JP: 2-3 days delivery
. Shiping Worldwide 200+ Country
7-10 days delivery.
. Warranty: One year warranty time and 14 days return and refund for US, EU, JP, AU, RU.
. VAT for EU customers: The VAT is asked by EU government, and it will be charged when you place the order even if you buy our products on our Amazon Store. There is no difference wherever you buy it, and the VAT is included in the price on those online shopping plates.
More detail: Shipping Policy | Warranty Policy
Click to View More Similar Broadcast Monitors:
P133-9HSD | 4K156-9HSD | P173-9HSD | P215-9HSD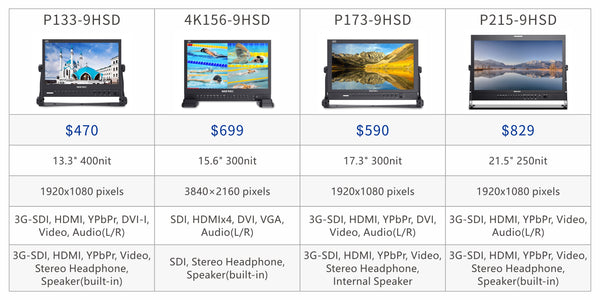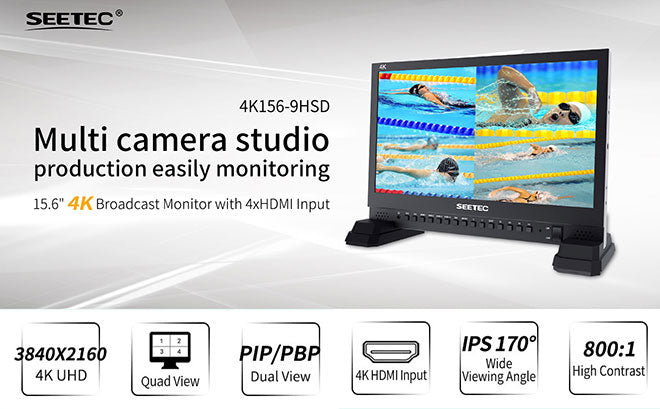 Extremely High Resolution
15.6 inch 3840 x 2160 resolution allows you to see every pixel in an Ultra HD image
Now you can install the perfect future proof monitoring solution because 4K156-9HSD will handle monitoring from all your SD, HD-SDI, 3G-SDI and 4K HDMI 2160P sources. The full resolution Ultra HD monitor allows you to see every single pixel in a 3840 x 2160 resolution HDMI input, even when running at a faster 60p frame rate! The fast frame rate support is perfect for fast motion such as sports, plus you get a totally future proof design!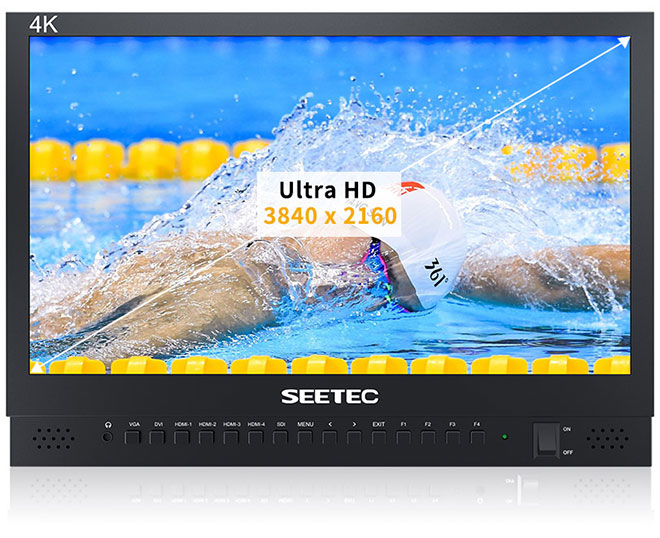 Better Monitoring
IPS 170° wider view angle, precise color restoration
SEETEC 4K156-9HSD has a wide 170º viewing angle, which means it's easy to see, even when several crew members are watching. 4K Ultra HD LCD panel ensure the monitor more precise color restoration exquisite picture quality more rich color levels.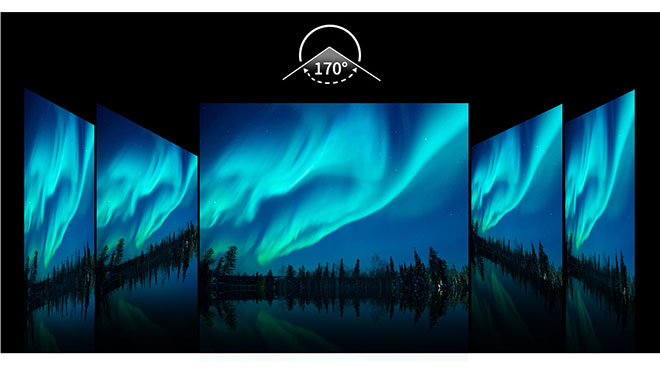 Built in Quad View
See more video sources on a single monitor
When you're creating a live program from multiple cameras, it's important to be able to see more video sources at the same time. 4K156-9HSD has four 4K HDMI inputs, one SDI input and loop put, DVI, VGA, supports quad view, dual view, single view monitoring functions, allowing you to get perfect multi camera monitoring in any location!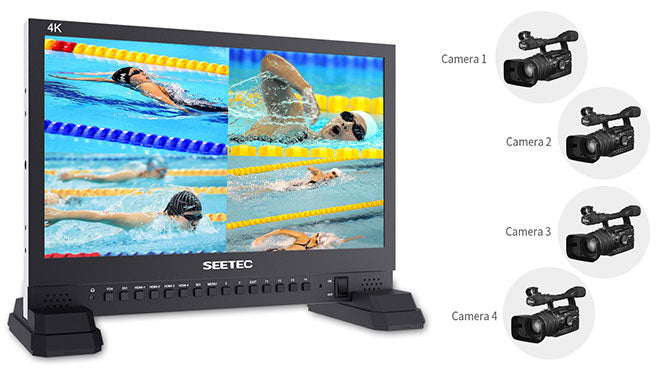 3-color Tally Light
Film Crew Shooting convenient Control
4K156-9HSD monitors feature super clear LCD screens with tally so it's the perfect solution for live broadcasts. 4K156-9HSD includes green, red and yellow tally signal. This means during live production you will always know when you are recording or on-air, or you can see which camera is cued up on your switcher's preview output. Tally is connected via an industry standard parallel pin connector on the rear panel so you get full compatibility with switchers or automation systems.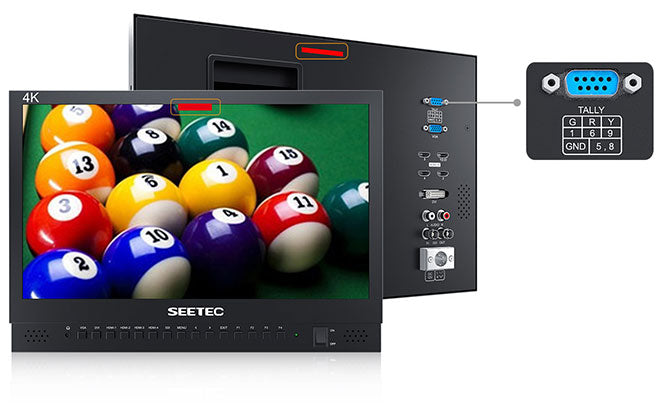 Uninterrupted Power
Plug it in or go mobile
Whether you're working with SD, HD or Ultra HD, 4K156-9HSD is an incredibly versatile monitor packed with features that make it perfect for broadcast and post! With both XLR power, you can install it anywhere! Use external batteries on set, or plug it into standard power in your news rooms, vans, and post facilities.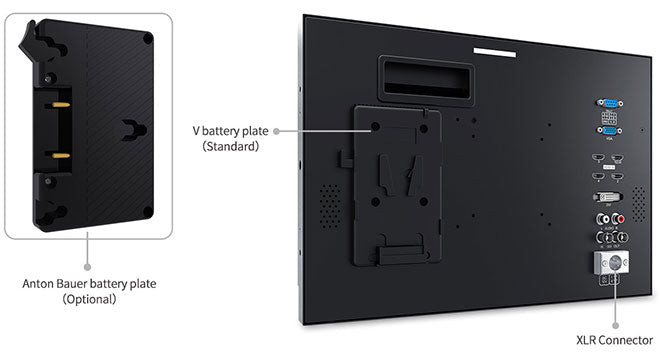 Live Production Broadcast Monitor
Turn any live event into a professional HD television program!
4K156-9HSD monitors are the affordable way to create incredible HD programs immediately from live events! It's perfect for broadcasters, professional sports, concerts, seminars and other scenes. They can meet you get perfect multi camera monitoring in any location!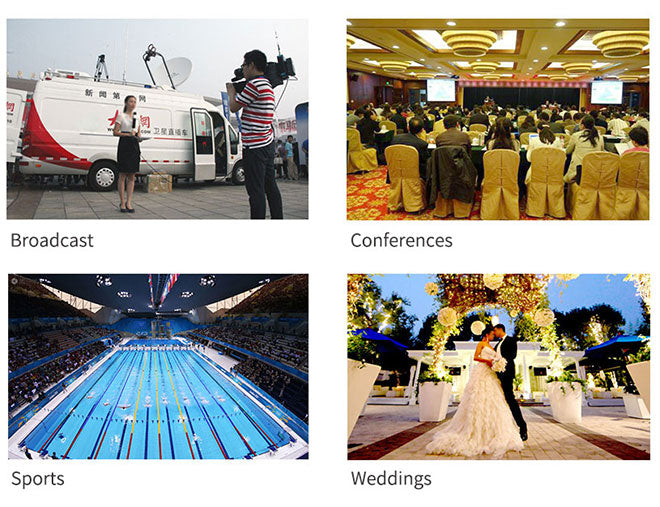 1. Wide view angle, 4K resolution (3840 x 2160), bright, colorful display

2. HDMIX4, 3G-SDI, DVI, VGA, Audio(L/R) inputs and 3G-SDI loop-through output
3. Special Features:
* Quad Split Display (1P, 2P LR, 2P TB, 2P PIP, 4P)
* Peaking Focus Assist
* False Color
* Image Flip (0°, 90°, 180°, 270°)
* Check Field (Red, Green, Blue, Mono)
* Image Freeze
* Zoom
* pixel to Pixel
* Center Marker
* Screen Marker (80%, 85%, 90%, 93%, 96%)
* Line Color (Red, Green, Blue, White)
4. Monitoring via front panel 3.5mm stereo headphone jack and built-in speaker
5. Built-in LED tally indicators (Red, Green, Yellow)
Display Spec.
Model: 4K156-9HSD
Screen Size: 15.6" IPS
Color Depth: 16.7M colors (8-bits)
Resolution: 3840×2160 pixels
Pixel Pitch: 0.0897 x 0.0897 mm
Aspect Ratio: 16:9
Brightness: 300cd/m²
Contrast Ratio: 800:1
Backlight: LED
Viewing Angle: 85°/85°(L/R) 85°/85°(U/D)

Input
4 X HDMI: HDMI (HDMI2.0x1 support 4K 60HZ; HDMI1.4x3 support 4K 30HZ)
1 X BNC: SDI
1 X DVI: DVI
1 X VGA: VGA
2 X RCA: Audio(L/R)
1 X DB-9: Tally

Output
1 X BNC: SDI

Audio
Audio Out: Headphone, Speaker
SDI Support Format:
480i/576i
720p(60/59.94/50/30/29/25/24/23.98)
1080i(60/59.94/50)
1080p(60/59.94/50/30/29.97/25/24/24sF/23.98/ 23.98sF)

HDMI Support Format:
HDMI 2.0: 4K UHD 2160p (23.98/24/25/29.97/30/50/59.94/60)
HDMI 1.4: 4K UHD 2160p (23.98/24/25/29.97/30)
480i/576i/480p/576p
1080i (60/59.94/50)
720p (60/59.94/50/30/29/25/24/23.98)
1080p (60/59.94/50/30/29.97/25/24/24sF/23.98/ 23.98sF)

General
Input Voltage: DC12~24V (XLR)
Power Consumption: ≤18W
Working Temperature: -10°C~50°C
Storage Temperature: -20°C~60°C
Unit Size (mm): 372L×262H×28.5D (mm) (Without Bracket)
Unit Weight: 2.03kg (Without Bracket)
Collapsible tab
Collapsible tab