With the development of the times, learning is becoming more seamless than ever. Classes, training, and tutorials can be conducted from anywhere people are located via the use of PTZ cameras for live streams. Classes are as well recorded so that people who could not participate in the live session won't miss out and also for reference purposes for students who would like to go through the lessons again.
What challenges we will face with live streaming about education? 
(1)Improve student engagement:Reversing the decline in teaching efficacy,through innovative solutions that enhance students' understanding of educational content – whether they're seated in a lecture theater or studying remotely.
(2)People might not be knowledgeable about equipment:There are many types of live streaming equipment on the market now, so you probably don't know how to choose the right one for you.
(3)Save money and time:When buying equipment it takes a long time to understand the details of the equipment and which is the most budget one.
(4)Whole operations easy or difficult:Different equipment is operated in different ways, what kind of operation would we choose in order to increase the efficiency of the live streaming.
What equipment do you need to education services?
(1)Streaming Camera: PTZ cameras are cost-effective tools for any live event productions. PTZ camera provide broadcast-grade video quality and are versatile, easy to use, and relatively inexpensive compared to cameras.FEELWORLD PTZ cameras use zoom to quickly zoom  in the image. You can efficiently operate several PTZ cameras via buttons, 4D joystick, remote. Additionally,  you can preset position for the PTZ cameras.PTZ also has a tracking function to avoid losing track of the picture when the teacher moves. PTZ can easily attach anywhere.You can mount the PTZ Cameras on a high wall or ceiling. Installed in different locations can capture the image of the teacher, students and blackboard respectively.
If you are simply teaching online, you can use the FEELWORLD WV207 webcam, which connects via USB, plug and play. Built-in microphone, no need for external
(2)PTZ Camera Controller: You can also use the FEELWORLD KBC10 to control PTZs, which can control multiple PTZs at the same time and increase your live efficiency, but this depends on your budget.
(3)Video Switcher: When we live streaming with multiple cameras, there will be multiple feeds, then you need a video switcher to switch between the camera signal. The FEELWORLD L1 PLUS/L2 PLUS multi-camera video switcher has up to 4 HDMI inputs in full resolution 1080/4K. You can switch between cameras easily with T-bar or buttons. If you want to present both PPT and teacher's face to your students, then its picture-in-picture will be a good option.FEELWORLD L1 PLUS is 2" touch screen with a button to control the PTZ. The FEELWORLD L2 is 5.5" touchscreen, so you can choose our need. Both L1 PLUS and L2 PLUS can control the PTZ camera, the difference is that the L1 PLUS has a Joystick for easier control.
(4)External Monitor: Even though FEELWORLD video switcher have screen to preview your image, you can still add an additional HDMI external monitor according to your needs, to achieve a larger screen of multi-camera monitoring. We just happen to have SEETEC multi-camera monitor with 15.6" support for 4 HDMI input and 4 HDMI out for multi-camera monitoring.
(5)Mic: Good sound quality is also important during live production.You need to choose a mic according to your needs.With FEELWORLD video switcher's built-in mixing function,you can mix any 2 audio live from HDMl inputs and 1 external source. You can also connect an external audio mixer or audio interface to adjust the sound effects and easily handle education live streaming.
(6)Video Light: You can also use other equipment to complete your live streaming, such as light, you can use FEELWORLD video light to set up the background or teacher, so that the audience can see a brilliant live streaming. You can use it in MOOC studio or green screen live production.
(7)Teleprompter: There is also a teleprompter if you are worried about forgetting the words during living streaming, FEELWORLD TP16,16 inch display help you speak with confidence.
FEELWORLD offers a range of online learning solutions that make lessons more engaging, supporting teachers and enabling better student outcomes.
Our innovative, easy-to-use technology and device can help turn any classroom or lecture theatre into an flexible remote-ready teaching space.
Mini-Lectures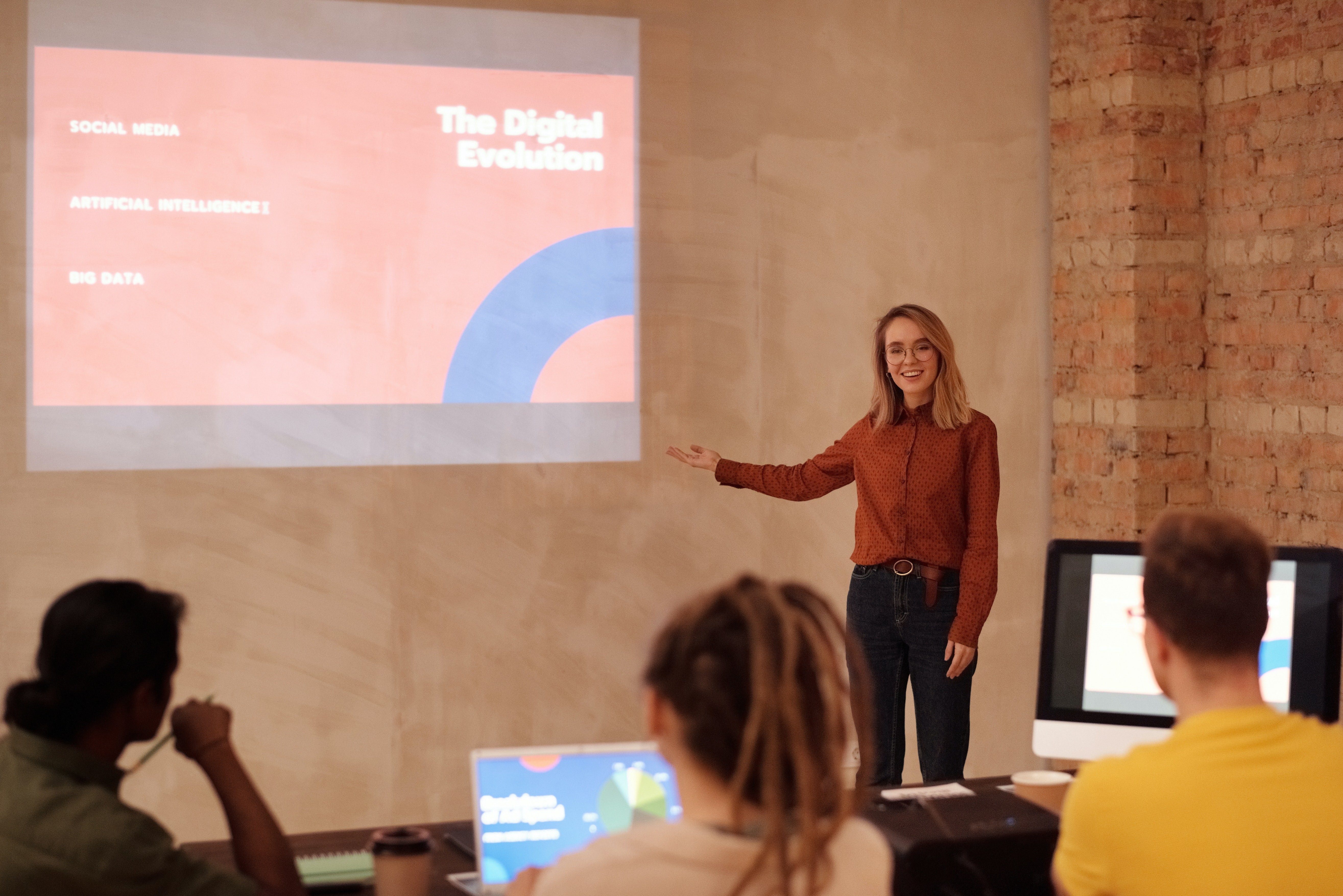 When setting up a live broadcast for a small lecture, the most important thing to consider is to capture images of the instructor to ensure the clarity of the classroom.
First, we recommend 2 FEELWORLD 4K12X PTZ cameras, one to capture the teacher and one to capture the students.
Connect the PTZ camera, PTZ controller and PC to the network switch via LAN, PTZ and PTZ controller in the same LAN, so that the PTZ controller can easily control the PTZ camera via IP. PC connected to the network, you can use the push stream platform for live streaming push stream, such as OBS streaming software. Finally, streaming to each live streaming platform for students to watch. Of course all these operations require a person to operate these devices in the background.
Workflow
Large Lecture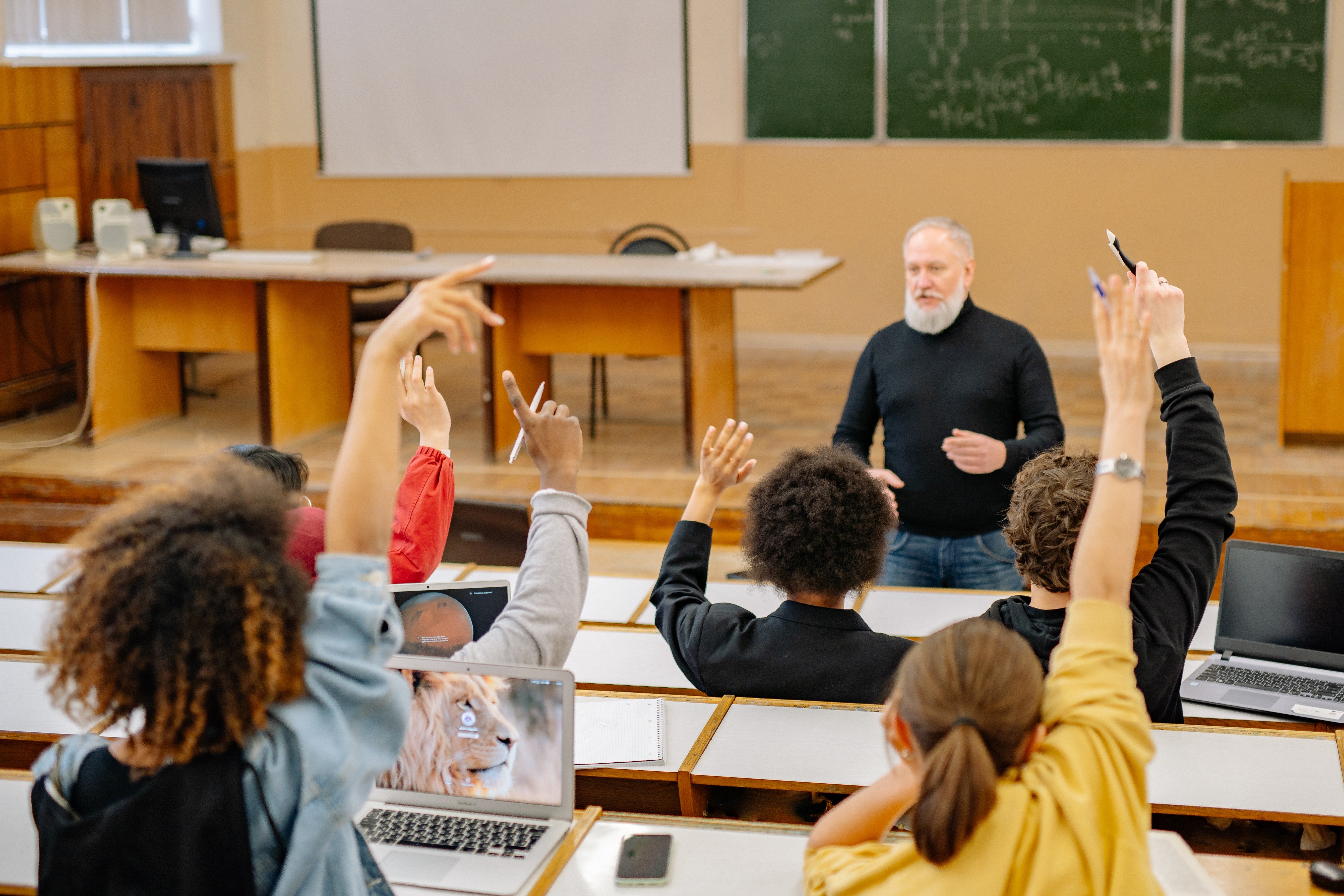 At large lectures, live broadcasts are usually seen from different angles by switching between multiple cameras.
We recommend 3 FEELWORLD 4K12X PTZ cameras, one for the teacher and 2 for the students from different angles.
Connect the PTZ cameras, PTZ controller to a network switch via LAN, PTZ and PTZ controller are in the same LAN, so that PTZ controller can easily control PTZ cameras via IP.

3 PTZs are connected to L2PLUS via HDMI, switch multi-camera screen. L2PLUS can switch teacher and student.PC is connected to L2PLUS via USB,it also switch PPT.
And finally Live steaming streaming to each live platform through PC for students to watch.
Workflow
MOOC Studio
We recommend a FEELWORLD 4K12X PTZ camera that shoots teachers.

FEELWORLD 4K12X PTZ camera connects to the computer via USB and then pushes the stream to each live streaming platform via the computer.

You can use streaming software, such as OBS, which can key the scene and can make our live scene what you want.

Because it is a green screen live, so our background is green screen, then you need lights to illuminate the background, to avoid the background keying too dark.

You can add a teleprompter to avoid forgetting words when speaking.
Workflow
Online Teaching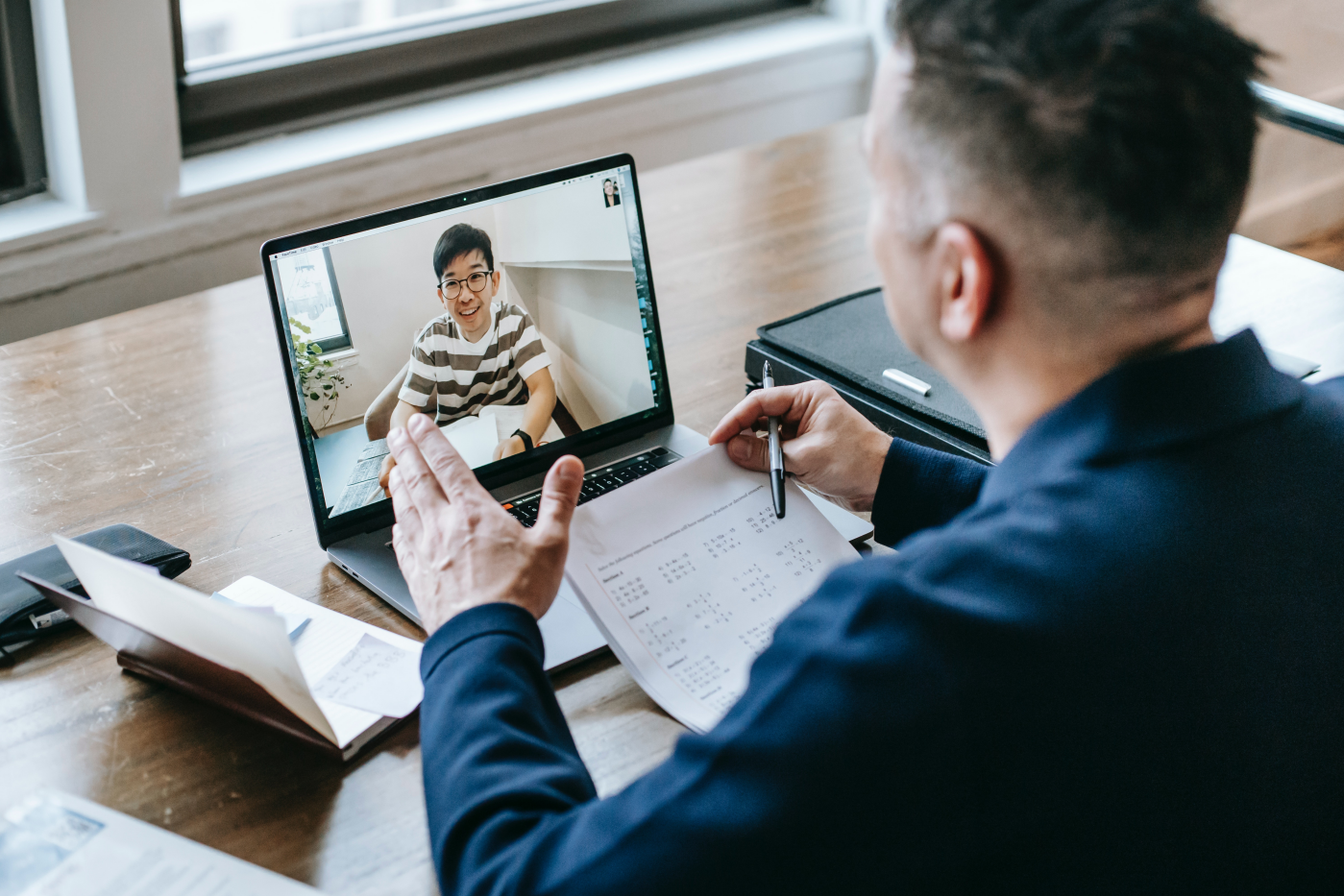 FEELWORLD WV207 connects to the PC via USB,we can teach classes online quite easily.
We can get that real-time interactivity with your students, i.e. that instant communication where they can, for example, ask or be asked questions and we can instantly answer and help them.
Workflow
Related FEELWORLD Products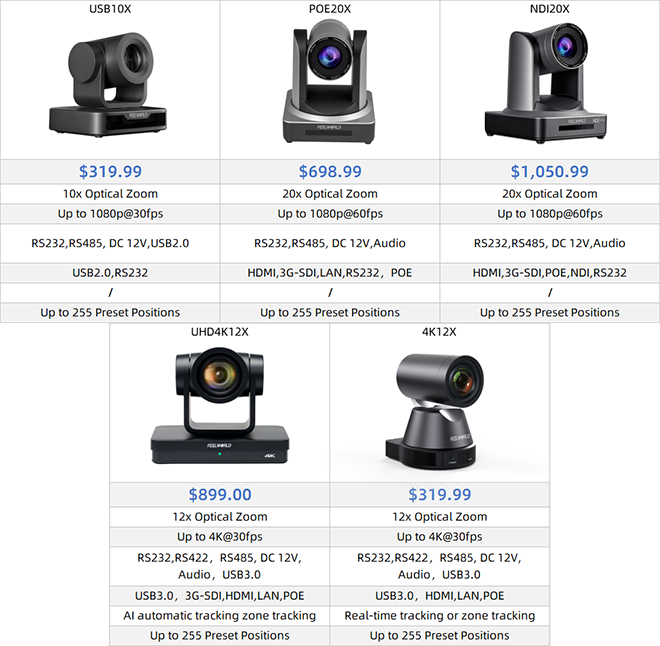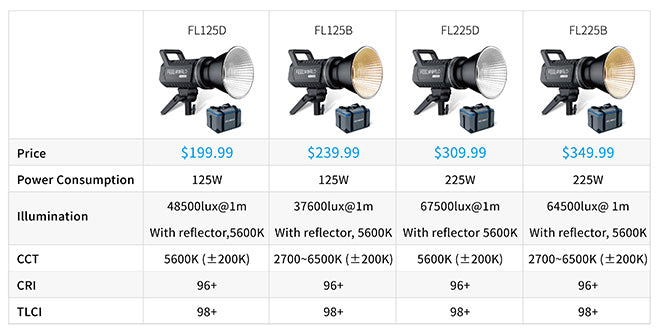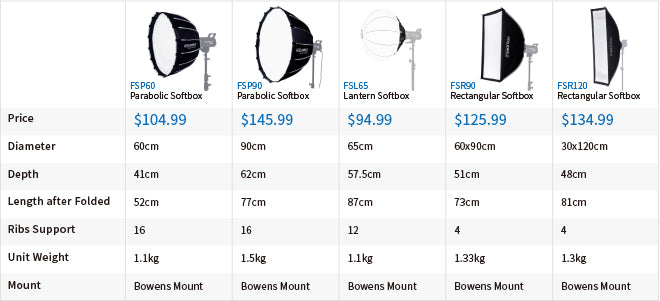 Teleprompter and Broadcast Monitor: