Hey, are you still using a single camera to broadcast the wedding? It's time to start thinking about creative ways to help couples preserve memories from the biggest event of a lifetime and give your business that extra gear.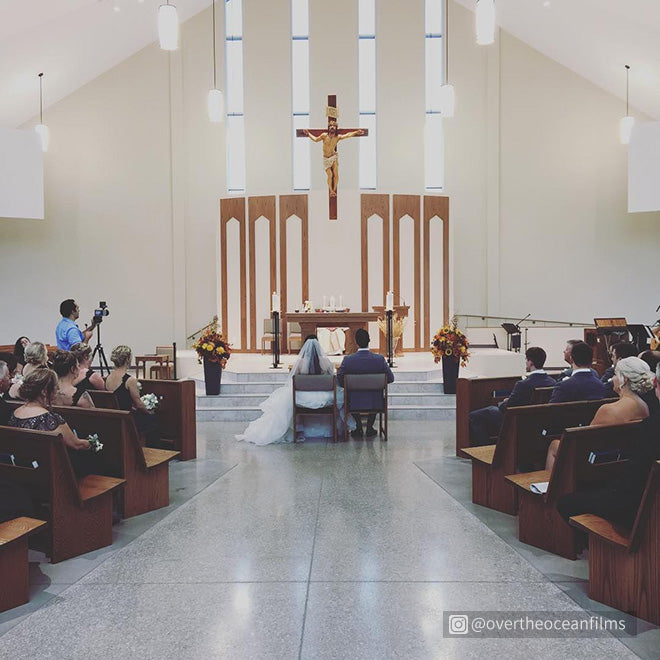 Multi-camera livestreaming can open new possibilities for you as a videographer, allowing you to create interesting angles at ceremonies whether indoors or outside and enchant guests everywhere and anywhere.
Here are reasons to include multiple cameras live streaming in your wedding videography planning:
More angles and more special moments captured
Picture one camera focused on the happy couple exchanging vows while another is filming their parents' reactions during the ceremony or the adorable flower girl trying to contain her excitement.
For even more breathtaking shots, drone videography can add another layer of glamour to the event with aerial views of the venue
Mutli-camera means more angles and more special moments captured forever - capture, switch, and stream live from professional DSLR cameras, smartphones in the crowd, camcorders and more.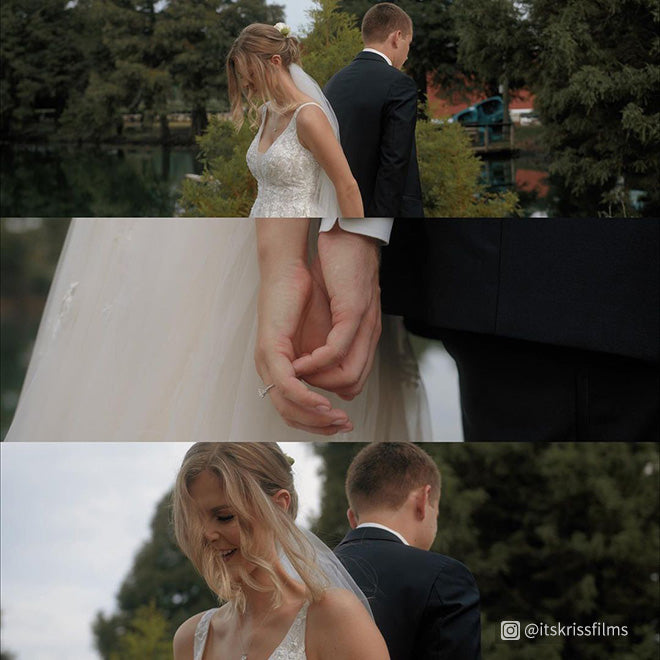 Anything can happen anytime, and you must be well prepared at all times
Weddings are one of those events where you must expect the unexpected. Anything can happen anytime, and you must be well prepared, at all times, without exception. This truly makes them one of the most difficult run and gun style variants amongst the different genres.
Since everything happens lighting fast and there usually can be no retakes or repeats, having a multi-camera setup in your wedding videography regime guarantees a secure coverage of all important ceremonies and events. An annoying neighbor just got in the way during a shot? No problem. Switch to the view of camera 2 and you're done!
Bring the Wedding to Everyone
Livestreaming allows couples to share the memorable moments and intimacy of their wedding with friends and family who are unable to attend the ceremony in person.
How many camera angles typically use?
Generally we recommend using three camera angles. A close-up for both the bride and groom and a three-person shot in the back. This helps ensure the viewers at home see the entire wedding ceremony!
How to switch between camers?
Hardware switchers are ideal when you have a lot of camera angles. These devices allow you to press a button and easily switch between cameras. One example of an entry level live video switcher is the FEELWORLD LIVEPRO L1 V 1 Switcher, which costs $299. L1 accepts 4 HDMI inputs and has HDMI out for preview or program views and a headphone jack. Through USB3.0 live streaming, L1 works with software and platforms such as OBS, acquisition software(AMCap, ECap, Potplayer), conference software (Yealink), Youtube, Facebook, Zoom, Tik Tok and more! Support 14 transition effects and 9 PIP modes on T-Bar. Ease of use is outstanding.
More details about LIVEPRO LI V1:
 Feelworld LivePro L1: 4 x HDMI Live Switching System Made for OBS!