. Stock in US, EU, JP, AU, CA, RU local warehouse

US/ CA/ RU: 3-7 days delivery
EU/ AU: 3-10 days delivery
JP: 2-3 days delivery
. Shiping Worldwide 200+ Country
7-10 days delivery.
. Warranty: One year warranty time and 14 days return and refund for US, EU, JP, AU, RU.
. VAT for EU customers: The VAT is asked by EU government, and it will be charged when you place the order even if you buy our products on our Amazon Store. There is no difference wherever you buy it, and the VAT is included in the price on those online shopping plates.
More detail: Shipping Policy | Warranty Policy
Click to View More Similar Softbox:
FSP60 | FSP90 | FSL65 | FSR90 | FSR120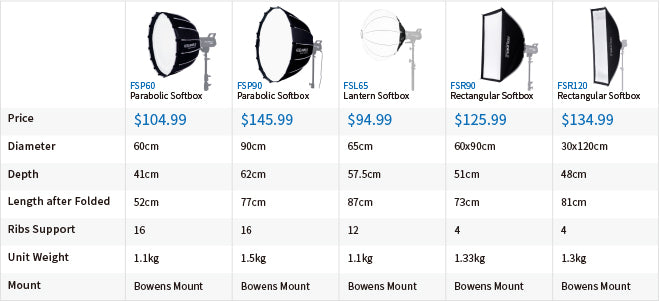 Click to View More Video Light:
FL125D | FL125B | FL225D | FL225B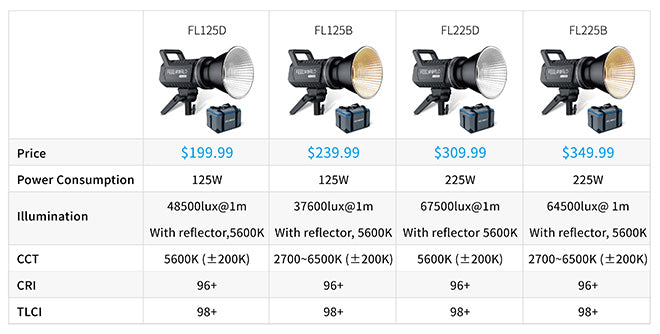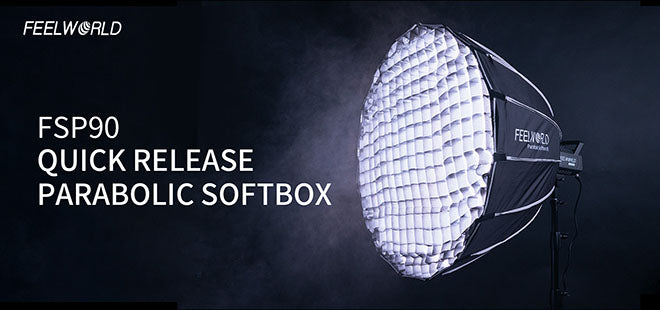 Deep Parabolic Softbox
FEELWORLD FSP90 is a deep parabolic softbox with a diameter of 90cm. It adopts film industry-grade soft light material and highly reflective coating. It has a soft light surface in diameter and smooth transition to suppress cross light, ensuring relatively accurate color temperature and satisfying the needs of lighting engineer for soft light effects and light output. Easy to disassemble and store, it is an ideal choice for video production, live streaming, studio recording, portrait photography, product videography, etc.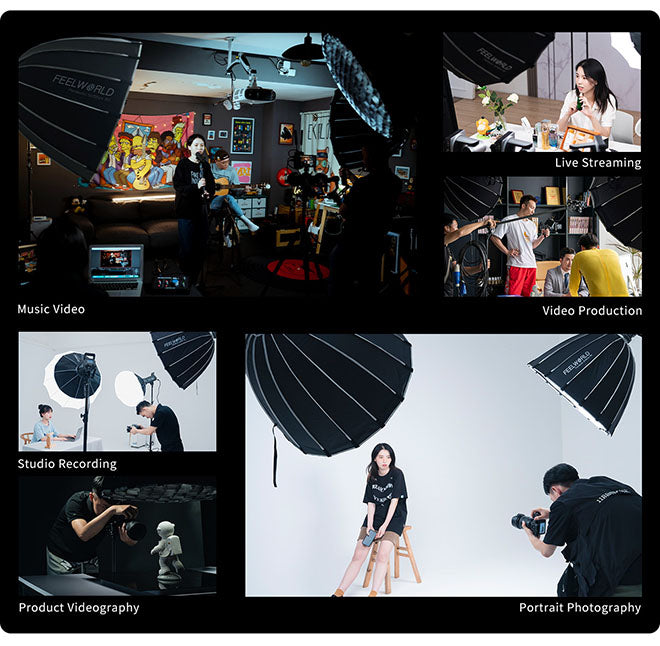 16 Umbrella Ribs, Strong and Durable
The FSP90 with 16 umbrella ribs support, forms a round, omnidirectional light. The umbrella ribs made of strong, durable steel are lightweight but sturdy, and not easily deformed. Deep parabolic design, more uniform light.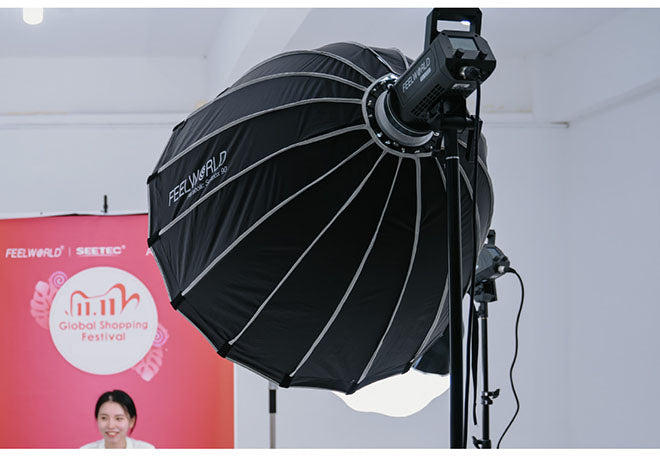 Dual Diffusion, Forms Natural Light
The softbox is equipped with dual diffusion, can create a soft or hard edge light around it , which is very favorite for portrait photographers.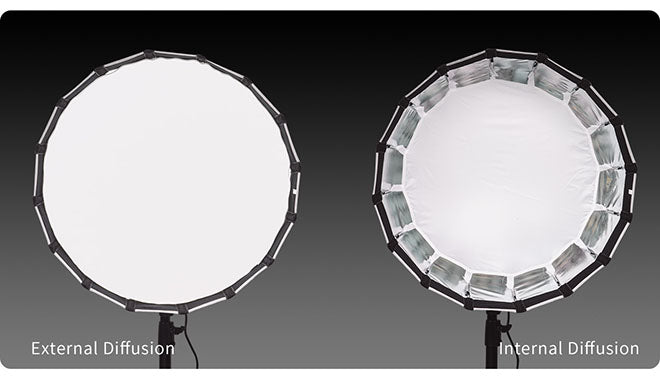 Honeycomb Grid, Improve The Spotlighting Effect
When the softbox is installed with the honeycomb grid the beam angle is about 45°, and the lighting engineer can directional lighting , to guide the direction and range of the light more accurately, reduce the surrounding overflow, and create an atmosphere.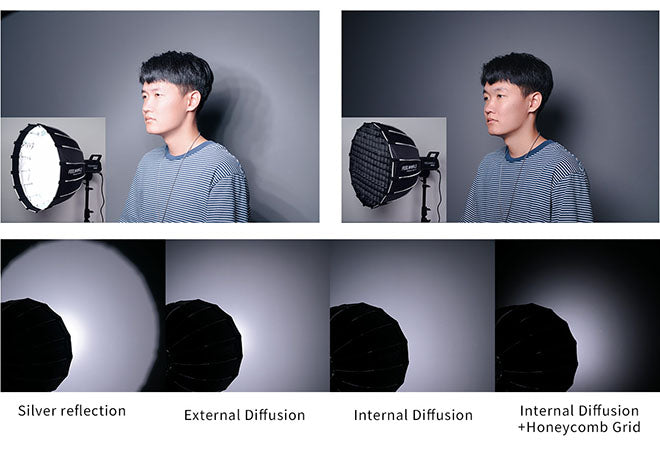 Compatible with Bowens Mount Lights
Based on standard Bowens mount design, compatible with more lamps.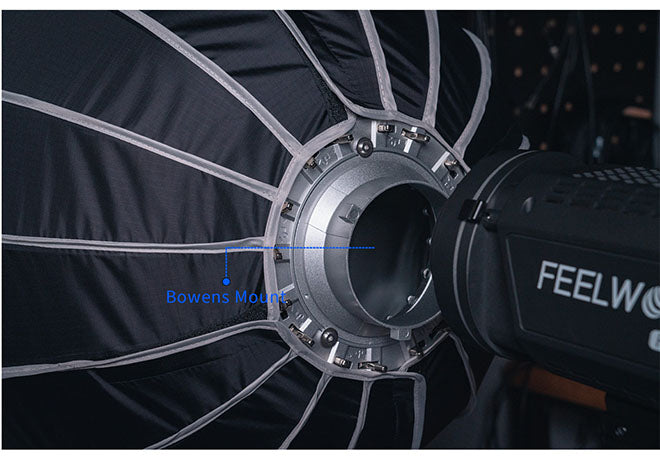 Lightweight and easy to use, suitable for lighting in medium or small spaces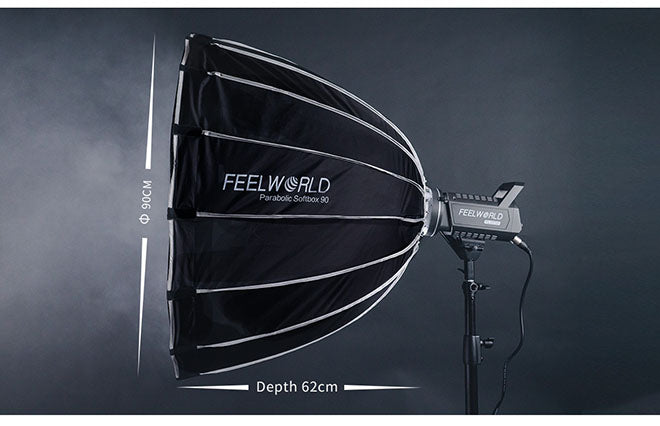 Quick Installation and Disassembly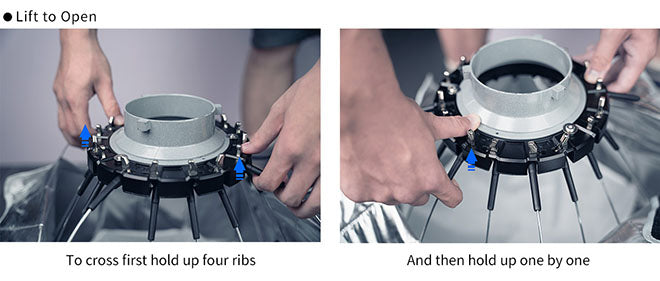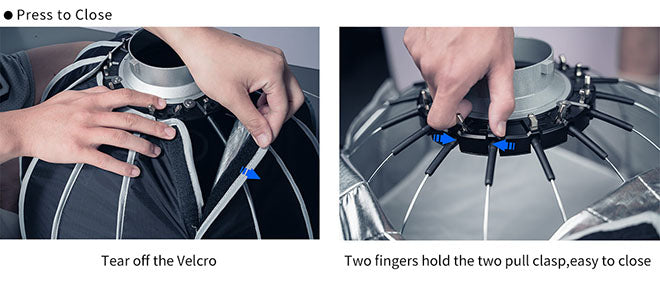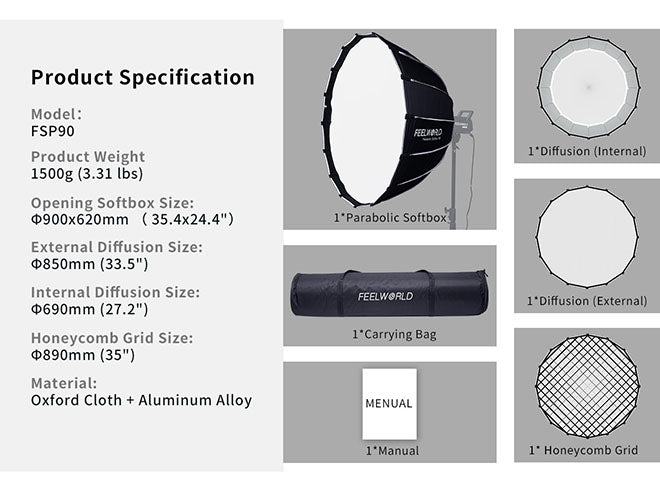 SPECIFICATIONS
| | |
| --- | --- |
|  Diameter |  90cm |
|  Depth |  62cm |
|  Length after Folded |  77cm |
|  Ribs Support |  16 |
|  Mount |  Bowens Mount |
|  Unit Weight |  1.5kg |
|  Size of Inner Box |  79x20x20cm |
Collapsible tab
Collapsible tab