LUT import instructions
1. SD card format.
Support for FAT32 and NTFS.
2. The number of imported files is limited.
Up to 50 user files can be imported.
3. Document requirements
LUT file format suffix is ​​.cube (case insensitive)
A single file must not exceed 7.9M.
Supports files with LUT_3D_SIZE of 16, 17, 32, 33, 64, 65.
Meet the above requirements as a valid document.
The LUT file name is required to be in English or numeric to avoid unrecognized, resulting in incorrect file names.
4. Import steps and instructions
Make sure the SD card is inserted correctly.
Enter the [Color] item in the menu main menu and select the [Import LUT (SD)] item, and then execute the item.
The system will first recognize the SD card.
(1) No SD card recognized
   Will prompt "access failed", you can try again at this time, if not, you can restart the device to try once.
(2) Identify the SD card.
 The system will erase the user files that already exist in the device and prompt "initialize"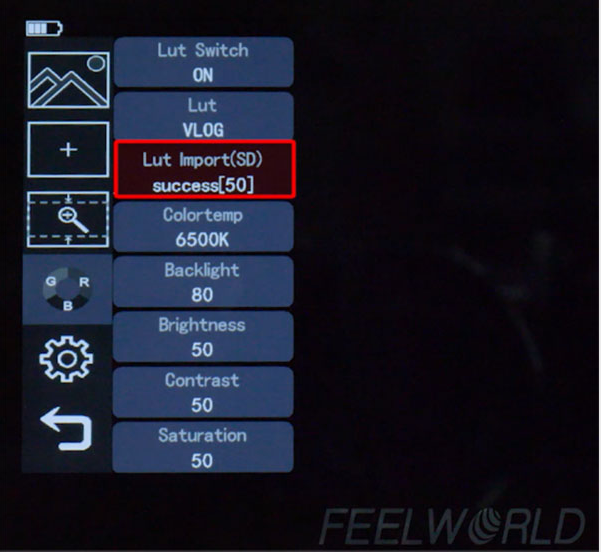 How to delete the user LUTs
Please use the SD that haven't anything, then insert the monitor and click Upgrade.
Then it will delete the user LUTs.
If you have any problem, just feel free contact us.
Please contact us via the email: support@feelworld.cn